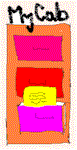 Consulting
Insoft Technologies has extensive software development experience in designing and developing software products based on industry standards. In addition to developing in-house products, Insoft has also provided consulting services in the area of product development on Novell and Microsoft Windows Platforms.

Insoft Technologies, Inc, and its sister company Insoft Consultants, Pvt. Ltd have experience with providing cost effective off-shore software development and related services. Areas of expertise include

Development of functional specifications, User Interface, architecture for client/server software.
As an extension of the R&D organization in ongoing software development.
Conversion of software from one platform to another.
Maintenance and enhancements of existing products.
Quality Assurance according to product functional specifications and/or test plans.

Development of an API interface for Document Management callable from Visual Basic 6.0.
Development of Annotation capabilities in Java.
Conversion of server based code to an NT service.
Remote maintenance and configuration of a Document Management server.
Development of a Hierarchical Document and Storage management software on a Novell platform, based on Directory Services to define and configure resources.
Development of a message based product to provide access to remote peripheral devices for print, fax and mail.
Development of a Novell NLM based server backup software operated and scheduled for a remote terminal.
Office automation proposal integrating various technologies for American Express.
Internationalization issues and fixes to existing product.
Conversion of 16 Bit Windows Document Management software to 32 Bit platform.
Product enhancements and integration of third party software for scanning, OCR and viewing documents (any file format).
Enhancements and Bug Fixes to the communication layer of a client/server product - improving stability and performance of the product.

C/C++, Visual Basic, Java
MFC, ATL, COM, ActiveX
Win32 SDK, DDK

Microsoft Windows 2000/NT/98/95
Novell 4.0

XML, XML Schema, DTD, XSLT, XForms, HTML, CSS
Open Document Architecture
TCP/IP, WAP
SOAP, WSDL, UDDI - Web Services

Microsoft Visual Studio 6.0
Microsoft SDK and DDK
Watcom compilers and development environment for Novell.
Microsoft Visual C++ 1.52
Borland Turbo C++
Borland Java IDE
InstallShield, FrontPage

Insoft offers different pricing structures based on the nature, duration and location of the project, and clients preferences.

Hourly rate contracts on a time and materials basis, provide the maximum flexibility to our clients as they control the nature and duration of the contract.
Fixed rate contracts for well defined and bounded software development projects.
Monthly rate contracts for off-shore and on-site long term development contracts. This provides the client an assured handle of the long term costs of the contract.


Version 3.6.1068 of PDO Standard and Lite released, 1/9/06
Version 3.4.992 of PDO Standard released, 8/23/05.
For student, academic and non-profit institution discounts contact sales.
Version 3.00 of PDO Standard released, 10/28/04.
Version 2.55 of PDO Standard released, 5/6/04.
Version 2.5 of PDO Standard released, 3/15/04.
Version 2.1 of PDO standard released, 7/12/03
Active Disk PDO released, 4/20/03
Active Disk PDOview version of Iomega Active Disk released, 4/8/03
Version 1.32 of Personal Document Organizer released. New features include compression and auto creation of folders to map explorer heirarchy, 3/16/03.
Insoft releases Personal Document Organizer version 1.2, with drag and drop support.


Insoft introduces PDO, an easy to use software, to organize, manage and locate documents, electronic files, digital photographs, email messages, reminders, to-do, notes, links to web resources, and other important information.
The software is available free for thirty day trial. After the trial period the software can still be used to manage notes, reminders, paper documents, miscellaneous items etc.